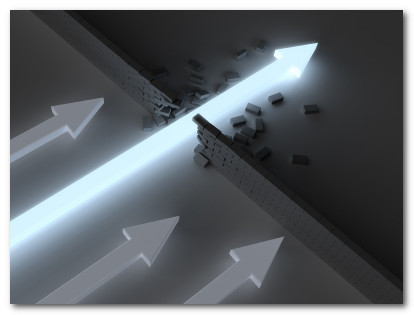 If you're the type of SEO who builds and markets a variety of sites, there's something very satisfying about spotting an area that few people occupy, and making it your own!
There are various software programs available that help you find niches, often based on finding keyword terms with high traffic and low, or no, PPC bids. These tools can be very useful for keyword list building, however finding great niches requires a little more analysis to establish viability.
Let's take a look at a few ideas on how to weed out the most lucrative possibilities.
1. Choose An Area Of Interest
It's not necessary to pick an area you're interested in, but there are strong reasons to do so.
If you're passionate about something, you're more likely to go the extra mile, especially when the going gets tough. Any endevour involves a period of struggle where it's difficult to see the light at the end of the tunnel, and often the only thing that keeps us going is sheer force of will. If you're interested in what you're doing, it's easier to ride out this period.
This doesn't mean you must pick an area you already know. You could pick an entirely new area that you'd like to learn more about. Make a list of areas that appeal to you. Think about business transactions and purchases you have been involved with, and see if any hold appeal in terms of interest, as if your aim is take make money, it's important that any niche you choose has a commercial imperative.
2. Solve A Problem
Make a list of areas you're interested in, or would be interested in learning about. Next to each topic or keyword term, outline a burning problem that needs to be solved associated with that topic. For example, the term "fishing" may be associated with the problem "how can I compare fishing vacations easily?".
It is more likely you will find a lucrative niche if you attempt to solve a real problem for people. Be careful to avoid imagined problems. For example, we might find that there are no rasberry-flavored beer available, which may well be an untapped niche, but a lack of raspberry-flavored beer isn't a real problem for people.
3. How Much Do you Know?
Once you have a list of topics you're interested in, along with associated problems that need solving, ask yourself how much you know about each area.
Obviously, you'll save time if you already know a lot about an area, and it's unlikely you'll be able to exploit a niche if you don't know much about it. It's never a great position to be in where the customers know a lot more about a product or service than you do!
4. What Type Of Operation Suits You?
You'll likely make your money in one of five ways: advertising (i.e. adsense), affiliate, selling services, selling information, or selling product.
You may combine them, too, of course. Each has pros and cons, in terms of what suits your circumstances. Do you have room to hold stock? Do you enjoy direct contact with customers? Do you want full control, or are you happy to hand over fulfillment to a third-party?
Does the niche have appropriate suppliers that match the type of operation your wish to run?
5. Does The Niche Have Online Potential?
It may sound obvious, but not everything is suited for selling over the internet. Gas, for example.
There may be a good reason the niche you've spotted hasn't been tapped. Perhaps it just doesn't work on the internet. This is why it's important to test market before you dive in deep. Try setting up PPC campaigns that lead to a site designed to collect, say, e-mail sign-ups. This will help you gauge the level of interest, to a degree, without the cost of gearing up the back end.
Cut the losers early, run with the winners.
6. Who Are Your Customers?
Demographic reports, market reports and data can make for interesting reading. Check out free reports from research companies, such as Nielsen.
When it comes to online commerce, one important aspect to consider is the access your demographic has to credit or debit cards. The children's/youth market, for example. Or people with poor/no credit.
In some international markets, credit card use isn't as widespread as in the US.
7. Do Visitors Have Commercial Intent?
As you probably know, there are three types of searches: navigational, informational, and transational.
Unless you're looking for a hobby niche, and whilst there is some cross-over between the search types, you'll likely focus on areas where the intent is to transact - to perform a web-mediated activity, and that that activity has commercial intent.
Clues regarding search type are hinted at in the keyword phrase, such as "buy x", "where can I order y", are transactional, whereas "Microsoft" is likely navigational. There are many less overt permeations, too of course, however the point is to hone in on keywords that hint at commercial endevour.
8. Estimate How Much The Niche Is Worth
Get a rough guide of how much a niche might be worth. This will give you a feel for how much you can spend carving it out, or whether your time may be better spent on a more lucrative niche instead.
It's a good idea to look up the Adwords bids and traffic volumes. The higher the bids, the more lucrative an area tends to be, however if your niche is genuinely undiscovered, then it's likely to have traffic volume, but little bidder competition, as few other advertisers have spotted it.
Again, you can test market a niche using PPC and a basic website, where the aim is to see how many people click through from an advertisement, and perhaps show a level of buying interest. Once you have some idea of traffic, you can guess at a likely conversion rate - common industry guesstimates are around 3-8% - and then run your numbers. Conversion rates can be a lot higher if what you offer is in high demand, and in short supply, of course.
Sometimes, the figure you end up with might be too low for you to make any money, but it's good to know that now, rather than commit a lot of time and resources to an unworkable niche.
9. Market Trends
Is the market you plan to enter rising or falling? You can make money in either market, of course, but people tend to want to enter either fast rising new markets, or markets where demand is fairly steady, as opposed to diminishing.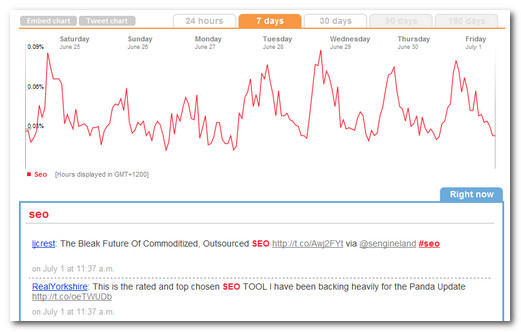 Check out trend tools, such as Google Trends, Trendistic, and Microsoft Ad Intelligence.
Also,resources such as Trendspotting and TrendHuter.
10. What Are Your Competitors Doing?
If you're lucky enough to have found a niche with no competitors, well done. However, it is likely you'll have at least some competitors. It pays to know what they're doing, so you can emulate them, and go one better, or blow them out of the water by offering something they are not.
Look to see who is advertising via PPC, and who is doing SEO in your niche. How agressive are they? What approach are they taking? Can you make better offers that they make? Can you modify the niche slightly so you've not competing directly with them? Your customers will compare offers, so make sure your offer is competitive.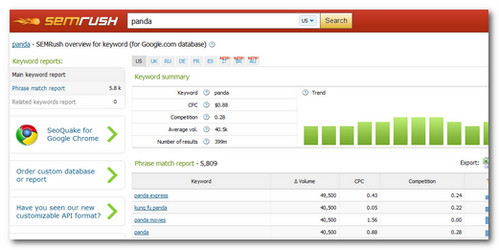 Check out competitive intelligence tools, such as Spy Fu, KeywordSpy and SEMRush
Published: June 30, 2011 by
A Reader
in
marketing