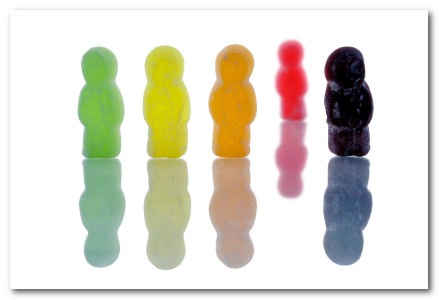 I recently came across an interesting stream of search traffic.
The demographic using this search stream was one I had no direct experience of previously. I was amazed at the high level of site interaction this group engaged in. It was related to the wedding of two people I'd never previously heard of - Ti & Tiny. From the names of the people who responded, I determined the traffic was mostly African-American. Pretty obvious given the topic, right.
What was interesting was this group engaged and responded at a much higher level than other groups I was targeting on similar campaigns. It was a reminder of the different ways some demographics choose to participate online, especially when the marketing pitch reflects them.
Target Marketing
Target marketing, otherwise known as market segmentation, is marketing focusing on specific groups of people.
Marketers use demographic profiles to break down groups into a series of traits, such as gender, race, age, income, disabilities, mobility, educational attainment, home ownership, employment status, and location. This helps marketers determine the correct pitch, language and approach to use when trying to appeal to a given audience.
When we use search keyword lists, it's often easy to lump people who use the same keywords together. However, if we add demographic information into the mix, our marketing can become more focused, which can translate to higher conversions, and higher returns.
For example, according to a recent demographic study, the African-American market makes up 13 percent of the U.S. population and spends more than $600 billion every year. African-American buying power is expected to reach $1 trillion this year. 26 percent of African-American households had incomes of $50,000 per year. 64 percent of African Americans—versus 51 percent of Caucasians—spend more on products they perceive as being "the best". That last piece of information is very useful if you were designing a page to appeal directly to this market.
How about the gay market. This market tends to be affluent. The average annual income for a gay household is $61,000, 20.4 percent higher than in a heterosexual household. This group tends to have a high level of education. Some 83 percent of gays and lesbians have either attended or graduated from college. This market is also brand-loyal. Approximately 89 percent of gays and lesbians are brand-affiliated and are highly likely to seek out brands that advertise to them - i.e. advertising that depicts gay lifestyles and models, for example.
How about women. Women make up 51 percent of the US population and influence at least 80 percent of all spending on consumer goods in the United States. By 2010, women are expected to control $1 trillion, or approximately 60 percent of the nation's wealth. Retail stores are designed around women, and it would be interesting to note how women and men may respond differently to the online retail equivalent.
General marketing one-size-fits-all messages may miss such groups. How much advertising language is geared towards white, middle class family groups, for example? That's fine if a white, middle class family group is the target market, but it pays to be aware of groups we may be missing.
Relevance
Relevance is more than matching a search keyword to page topic.
"Know they customer" and reflect your audience in your site design, language and pitch. Do your pages reflect your world view, or the world view of your customers? Is there a difference? Can you use keyword terms to identify and segment specific demographic groups? Are there keywords that women are more likely to use than men? Keywords that Hispanics are more likely to use than African Americans? Think about the ways different groups in our society use language.
Your website should hold up a mirror to your target audience, using their language, depicting their lifestyles, and speaking directly to their wants and needs.
Research
In my Ti & Tiny example, the demographic was pretty obvious. It was easy to picture the fanbase, and adjust the language, and pitch, accordingly.
For more in-depth demographic information, you could look at census data, available at the US census beureau, or your regional equivalent. Check out the Country and City databook.
Using keyword research tools, look for broad keyword associations to get a feel for language use and associated areas to target.
The Inside Facebook Blog often provides interesting snippets of demographic data about Facebook usage and trends, which will likely be reflected in the wider online community.
Professional data mining companies, such as Nielsen, are great sources, if you have the budget. And if you want to dig even deeper, check out the VALS survey.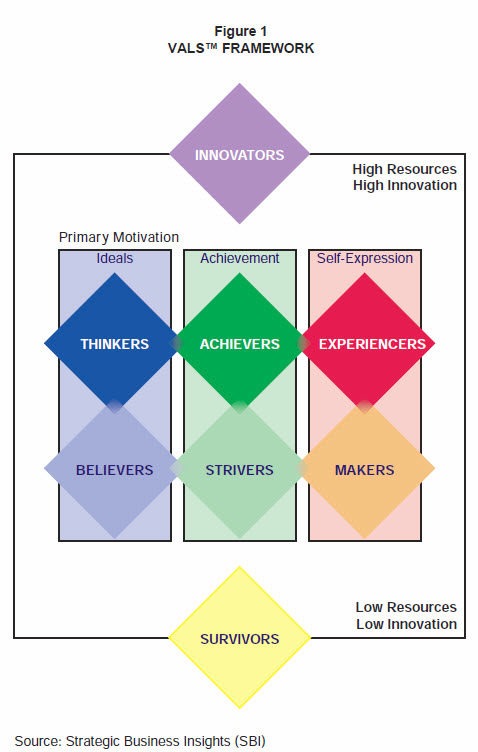 Published: October 5, 2010 by
A Reader
in
marketing