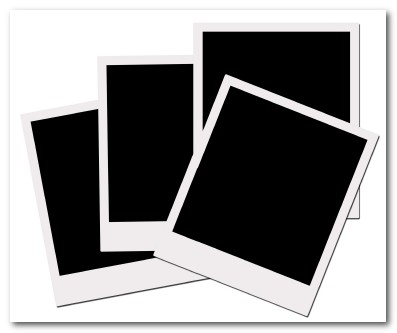 We get a lot of positive feedback about our flowcharts.
It pays to remember the attention grabbing, and link-grabbing, power of graphics. It can be counter-intuitive for SEOs to use images, because we spend so much time thinking about the written (key)word.
This is a hunch, but I'm guessing peoples attention spans on the web are getting shorter, especially as they become accustomed to "quick hit" sites like Twitter, YouTube, Facebook, Digg, et al. Images help hook people in. Also, people scan web pages. Jakob Nielsen has long advocated breaking up copy using large headings, thus providing visual cues that help readers deal with large blocks of text.
And let's not forget easy top ten placement in Google's universal search results....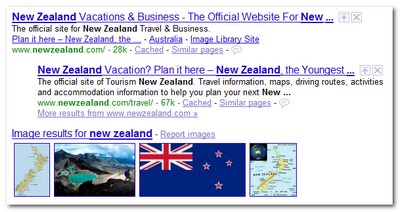 Or the conversion potential of placing Adsense near images...
So, rather than type a lot of words, I'll just let a series of images do the talking. At the end of the post, I'll provide some SEO tips for dealing with images.
1. A Picture Is Worth A Thousand (Really Boring) Words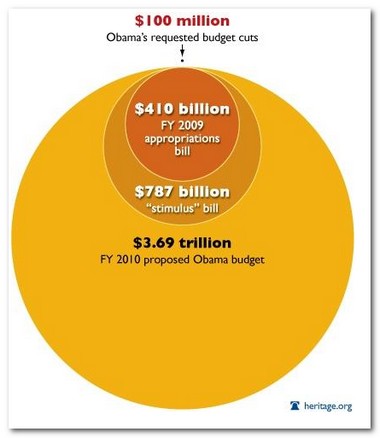 2. Flowchart A Process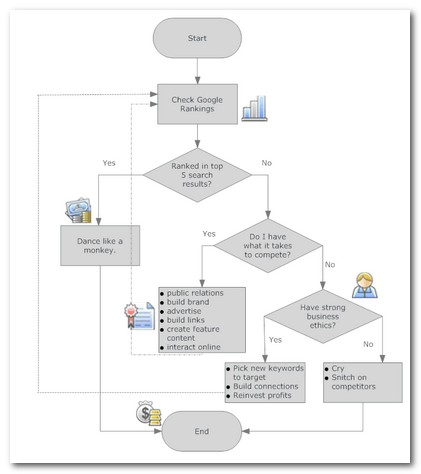 3. Outline A Strategy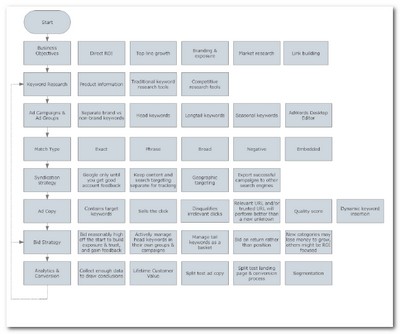 4. Mention Matt Cutts (Only Known To Get Mileage In SEO Circles)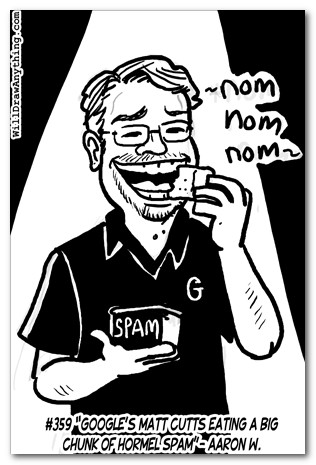 5. Post A "We're All Having A Laugh At A Conference" Pic (Also Helpful If It Includes Matt Cutts)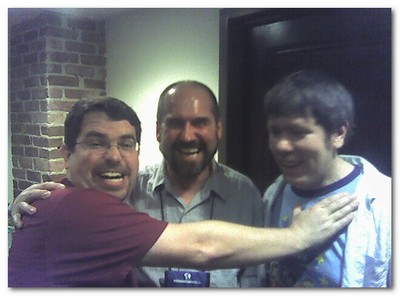 6. Make A Complicated Graph That Looks Authoritative, But No One Knows What It Really Means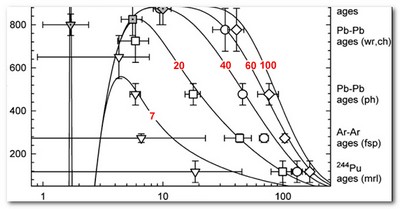 7. You Know Who This Is Without Me Saying A Word, Right?

8. Not Sure How That Got In There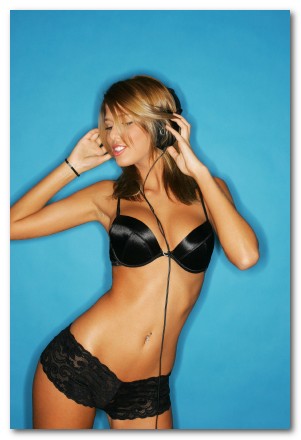 9. Or That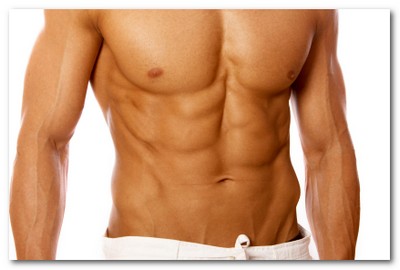 10. Can't Be Bothered Typing A Post? YouTube It Instead!
Tips On SEO-ing Images
Put your images somewhere authoritative - like on Picassa, Wikipedia, or Flickr, and link them back to your site, where possible
Put words and descriptions around your graphics to provide context and be sure to tag photos with keyword loaded data
Link your images and graphics to other posts on your site
Use the keyword as the name of the image
Published: April 24, 2009 by
A Reader
in
marketing