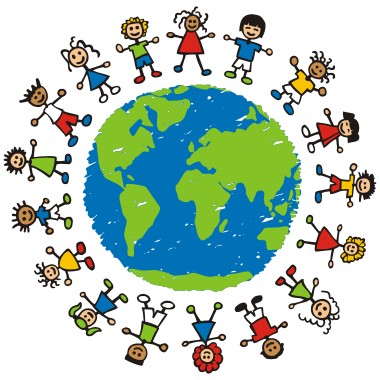 Getting traffic to a site is one thing. How do we best engage visitors once they arrive?
Since Update Penquin/Panda, engagement metrics have become more important. In order for our sites to rank well, we need to avoid the bounce - the immediate click-back - or we're likely to experience drops in ranking. We need to pull visitors deeper into our site. We need more genuine engagement.
Even if engagement metrics had no impact on rankings, optimizing for engagement is always going to be beneficial. The more engaged our audience, the more influence we're likely to have, and we derive the benefits that flow from it.
Here are a few ideas on visitor engagement, and how to optimize for it.
Two-Way
When visitors have so many options, it's difficult to engage them for long. We can't accommodate every need on one site. It's certainly impossible to accommodate every need within one or two clicks. So, to make the most of every opportunity, we should be optimizing engagement factors.
One problem with content-based approaches is that they tend to be top-down. The visitor is assumed to be a somewhat passive recipient of published information. However, at the heart of engagement is a two-way conversation. In order to foster engagement, we must encourage participation, as opposed to simply deliver content.
The web is moving from an information age to a relationship age. Social media demonstrates that information is intersecting in new ways. Information is being sliced, diced, repurposed, remixed and redelivered, turning "recipients" into producers. The act of consumption changes the information, and often creates new information. Conversation, as discussed in the Cluetrain Manifesto, is crucial in this new economy.
"Historically, the authors state, the marketplace was a location where people gathered and talked to each other: they would discuss available products, price, reputation and in doing so connect with others (theses 2–5.) The authors then assert that the internet is providing a means for anyone connected to the internet to re-enter such a virtual marketplace and once again achieve such a level of communication between people. This, prior to the internet, had not been available in the age of mass media (thesis 6.)"
And that conversation will largely be decided by our visitors. It certainly reshapes marketing. To give an offline example, what's the problem with marketing television and radio? We watch or listen to the content, but the marketing keeps jumping in, which is intrusive and disruptive.
Engagement Marketing is the opposite. The marketer hangs back and engages with the visitor of and when they need it. Look for ways the visitor can initiate and direct the engagement.
Benchmark/Define Success Metrics
How do we best measure engagement?
We start with a benchmark, which is the current level of engagement. We could look at the engagement link in Google Analytics. Typical measurements include time on site, pages per visit, inbound links, mentions on twitter, return visits, new users per date range, categories of interest, and page depth.
All good. If those metrics increase, it certainly feels like we're being more engaging. One example might be to examine visitor flow through the site. If we can identify bottlenecks - the point where engagement breaks down - then we can adjust our approach at this point to clear the bottleneck.
But we need to be sure this engagement benefits us. Are these metrics aligned with our business goals? People might well be spending a lot of time on our site, but that might be because they're lost. We might be getting a lot of mentions on Facebook and Twitter, but are these people actually buying anything? Mentions on Twitter & Facebook might be great metrics for a brand strategy, but not so great for conversion strategy, at least, not in the short term, and not in isolation.
Engagement must translate, and be aligned with, business goals. When choosing what engagement metrics to measure, ask yourself how this type of engagement helps achieve your goals. Also, are there other types of engagement we could foster to support own goals?
Practical Lessons In Engagement
This video is a little sales pitch-y, but contains some interesting lessons on optimizing engagement.
Optimizer, Dan Siroker, who once worked for Google before moving onto the Obama campaign talks about how they used metrics to increase engagement. Both Obama campaigns have demonstrated effective use of digital engagement and measurement to help produce a desired election result. The techniques involve establishing a baseline i.e. seeing what they do already and increasing performance by making tweaks and adjustments, and measuring the result.
He found that, generally speaking, these rules apply when optimizing for engagament:
Start By Defining Success: How will you know if your engagement optimization has worked? Decide on a few, quantifiable measures based around a visitor taking a desirable action. Link those actions to business return.
Less Is More - if we reduce choice, people are more likely to engage. In this example, they reduced the fields people needed to fill in to only those actually required, rather than all the information that may be desirable. Look for ways you can streamline and thus boost engagement.
Words Matter - focus on your call to action. Calls to action tend to work best when you tell the visitor exactly what they have to do. Be explicit. In this example, they compared the phrase "Free trial" vs "Try It Free". The latter resulted in 14.6% improvement. This was most likely because it was an explicit call to action. However, the "why" doesn't really matter. The point is to measure one thing against another and see what actually works.
Fail Fast And fail cheap!. It's all about being iterative. Being flexible. Trying things out. The underlying presumption is that a lot of things we do aren't going to work, no matter how logical and rational they seem to be when we devise them.
So, rather than be afraid to make a change, as this may result in failure, grasp the opportunity to make a change and be sure to "fail fast". If something is not working out, cut it quickly, and try something else, until it does work. If it hurts, dump it quick and move on.
Start Today It's easy to talk about being engaging, but what really matters is taking action to be more engaging. If there's one thing you can do today to make your site more engaging, what would it be? Go do that. Test it. And then do something else tomorrow :)
In the video, Dan talks mostly about process changes. Another area is, of course, web design.
This article talks about the influence of design on engagement, based on opinion on what design is preferable to another.
If we go back to the rules of engagement, the important thing to do is to test. Test one design against each other to see which is more engaging based on desired visitor action. Ensure the engagement measurement is aligned with a business goal i.e. "we want more 50% orders via our web site".
Social Media Engagement?
Do Blogs, Twitter and Facebook help you meet your engagement goals?
Is anyone reading our posts? If they do, what do they do next? Anything? Many people are very busy in this space, but generate little or no return on investment. When it comes to engagement, it's one thing to measure activity, quite another to measure if that activity actually means something.
Part of the problem is not focusing on ROI. Determine your business goals, then shape your social media approach to bring about these goals. One example might be "Twitter traffic makes a donation to our cause". We'd measure the Twitter traffic, and link it to a successful donation.
This is a good example of where metrics can be deceptive. If we measured Twitter traffic, and time on site, and depth of their activity on-site, that might look great in terms of engagement, but if it doesn't serve a business purpose, then why are we doing it? If people spend more time on site, is that good? Well, not if we want them to sign up, but they didn't
Engagement Media & Strategy
There is no substitute for relevance. Relevance is the first, essential step. The next step is pull the visitor in, get them contributing, and get them coming back.
Alan Moore, Director of the Comparative Media Studies Program at MIT, puts it well:
Engagement marketing is "premised upon: transparency - interactivity - immediacy - facilitation - engagement - co-creation - collaboration - experience and trust, these words define the migration from mass media to social media. The explosion of: Myspace, YouTube, Second Life and other MMORPG's, Citizen Journalism, Wicki's and Swicki's, TV formats like Pop Idol, or Jamies School Dinners, Blogs, social search, The Guinness Visitor Centre in Dublin or the Eden project in Cornwall UK, mobile games like Superstable or Twins, or, new business platforms like Spreadshirt.com all demonstrate a new socio-economic model, where engagement sits at the epicentre
In order for the following media examples and strategies to work well, they should have as many of these qualities - transparency - interactivity - immediacy - facilitation - engagement - co-creation - collaboration - experience and trust - as possible. No doubt you've experienced the frustration of heavily moderated and delayed visitor comments on mainstream media acticles. They rob the interaction of immediacy and trust, so it's no wonder their business model is dying in the face of relatively open and immediate citizen media and reporting.
A quality content strategy is likely to keep people reading, bookmarking, and coming back. Quality is, of course, relative. Compare your content with that of your opponents. Obviously, your stuff needs to be better. Even if people do click away, they may well return if they look at your competitors and find their quality lacking.
Video and audio are linear, so people, once engaged, are likely to engage as long as the media lasts. Likewise, webcasts engage people in the same way, with the added bonus that visitors can interact, if they wish. If increasing time on site aligns with your business goals, then video and audio might be good media to try.
People love giving their opinion. Look for ways to allow them to do so. Blog comments, obviously. Forums. Encouraging people to Tweet or post to their favored social media channel. Implement chat applications, where appropriate, to seek direct feedback. Amazon's value is considerably increased by their review system - by giving their customers a voice, whether their opinion is positive or negative.
Use mailing lists. These are especially useful for up sells and cross sells post-purchase. Up-sells are when you encourage the customer to buy something more expensive. Cross-selling is when we sell the existing customer an additional item. I receive special discounts from a clothing retailer I buy from on a regular basis, based on my previous buying history. This retains engagement after I've left the site, and because it's relevant and beneficial, it doesn't feel intrusive. It's considerably more expensive to get a new customer, rather than look after those customers you've got, so look for ways to pass on that value to existing customers. They are likely to be highly receptive and willing to engage, as you've already convinced them once.
Brand. A huge topic, but let's take a look at brand in terms of engagement. A brand is an experience. We associate feelings and thoughts with a brand. Apple's brand is as much about technology as it is about fashion, desirability and identity. Apple creates engagement on a number of levels, but perhaps the most effective is that you become a "member of a club" when you buy an Apple product. The sense of belonging, and defending and asserting your purchase in the cleverly constructed "Apple vs everything else" debate creates a deep level of engagement.
Try to foster a sense of community. It runs very deep in the human psyche. We used to get a sense of community by geographic location. but now our sense of community is largely defined by the tribes to which we belong.
Published: November 13, 2012 by
A Reader
in
marketing