A couple years ago my wife and I had our big wedding in the Philippines (we even had the mayor of Manila show up). She was so beautiful that day. And lucky for me she is just as beautiful when she wakes up each day. :D
But she can be hard on herself and if she gains a single pound she worries. Truth is I am the chubby one who needs to drop weight.
Beauty (and the perception of it) is a wonder commodity to sell because there is no limit. Almost everyone could be in better shape or be stronger or eat healthier or not have this or that birthmark or the odd finger that bends backwards.
We are imperfect beings by our very nature.
We get sick.
We break.
And we all fight the battle of aging one day at a time - every single day!
But no matter where you go, whatever is rare is typically considered desirable & beautiful. This is not done as an accident, but as a way to generate profits. If the human condition is flawed (and can't be fixed) then the person selling a bogus solution to that problem is going to make a lot more money than a person who sells something which is actually attainable.
And so we live in a world where we treat symptoms, rather than problems. Anything to make the numbers look good and make the sale. From there you are on your own! If you feel bad, we can give you more drugs!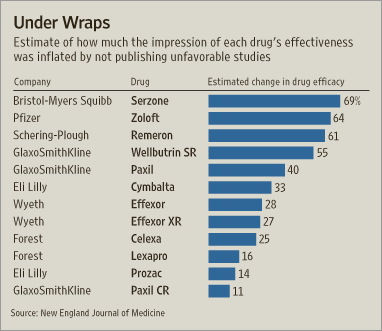 Spending too much time at the computer and eating unhealthy has made me a bit too chubby. No good in obese America! But did you know that in the certain times & cultures being fat was considered a sign of beauty, like when few people could afford to be fat! ;)
There is too much high fructose corn syrup in the typical American diet for obesity to be considered beautiful:
"Our findings lend support to the theory that the excessive consumption of high-fructose corn syrup found in many beverages may be an important factor in the obesity epidemic," Avena said.

The new research complements previous work led by Hoebel and Avena demonstrating that sucrose can be addictive, having effects on the brain similar to some drugs of abuse.
In the United States many girls not only label anorexia as beauty, but some go to tanning salons so they can darken their skin to look beautiful, at least until they get older:
Long-term exposure to artificial sources of ultraviolet rays like tanning beds (or to the sun's natural rays) increases both men and women's risk of developing skin cancer. In addition, exposure to tanning salon rays increases damage caused by sunlight because ultraviolet light actually thins the skin, making it less able to heal. Women who use tanning beds more than once a month are 55 percent more likely to develop malignant melanoma, the most deadly form of skin cancer.
A service which has no lasting positive tangible value AND certainly has a lasting negative tangible risk can grow to become a multi-billion Dollar industry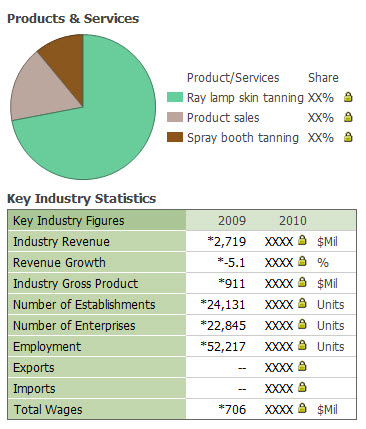 Anything to be beautiful! This is what beautiful people do. I want to beautiful.
The above never really made sense to me and always felt a wee bit scammy. There was an odd odor to it, but it was hard to appreciate how scammy it was, until...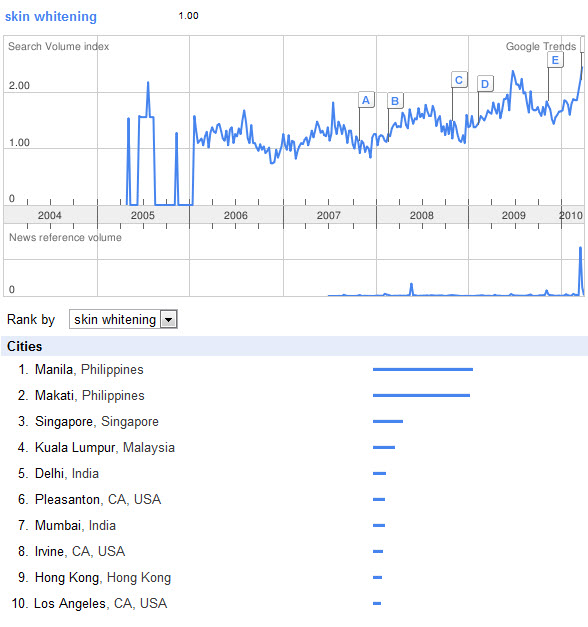 When it really hit home for me was when my wife and I were in the Philippines. Many of the department stores sell skin whitening soap! Having a lighter skin tone is supposed to be a sign that you are from a wealthier family. And since wealth is concentrated that is rare. And so that is what is considered beautiful. :D