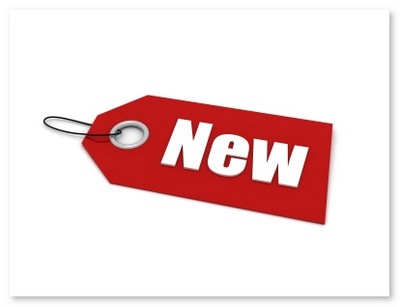 "Buffett once told me there are three 'I's in every cycle. The 'innovator,' that's the first 'I.' After the innovator comes the 'imitator.' And after the imitator in the cycle comes the idiot."
-Theodore Forstmann, quoting Warren Buffett
Great quote, huh.
It applies everywhere, including online. Who wants to start a blog network in 2008? How about becoming a ring- tone affiliate? Or start a web 2.0 news blog?
The problem with those ideas is that they are well past the first and second "I" stage, and probably sit deep in the "idiot" zone. These markets are heavily saturated, so it would take serious investment of time and resources in order for a newcomer to compete with the established operators. It is questionable whether such an investment would be worthwhile, unless someone can put a new spin on the existing model in order to put it back in the innovator zone.
In my working life, I've spent plenty of time in all three zones.
Real World Examples
When SEOBook.com started, it was a little late to the table.
The "Book-On-SEO" market was not new. Not innovative. However, the market wasn't heavily saturated, as books on SEO were beginning to fall out of favor, mainly because by the time they were published, they were already out of date. This probably placed "books on seo" in the imitator zone. However, SEOBook was combined with a blog and regular updates - a new page a day -which was Aaron's way of re-spinning the idea back into the innovator zone.
Could someone release an SEO book today? Sure they could, but without a new angle, they're facing a lot of entrenched competition. A me-too product at this point won't get much traction, because it isn't remarkable, and the market is mature. In any case, training on SEO has morphed into a service.
The often-copied Weblogs Inc, which was one of the first blog networks, sold to AOL for $25M.
It came out at a time when only uber-geeks knew about blogs. There was no money in it. There were no directly-applicable proven revenue models. But this is exactly what new emerging markets look like. It is only easy to see them in hindsight. Fast forward to 2008, and the dead pool features numerous well-funded blog networks that simply arrived too late. The ship had sailed. In 2008, the blog network is in the idiot zone.
An example of a fast rising market is the environmental market.
In August 2007, TreeHugger, which was a blog about environmental news, sold to Discovery for $10 million. There are now a raft of imitators, but it is questionable if many will make any real money. The real money in the environmental space will likely come through innovation and change. Got any innovative ideas for that space?
There is a ton of - excuse the pun - blue sky in that market.
How To Stay Out Of The Idiot Zone
I'm going to start by qualifying this notion a little.
People can, and do, make money in the idiot zone. They come late to the table, yet still manage to prosper. But anyone who has done this will tell you that the work level, time and money investment, and smarts required are significant.
Contrast this with getting in at the innovator level or imitator level in new, rising markets. It is relatively easy, and cheap, to make a big spash in new markets due to lack of entrenched competition.
Is It Better To Be An Innovator Or Imitator?
Microsoft was a fast-follower. As was Google.
Whilst the innovator gets the fame, they can often fail to sustain the pace. The fast-follower is often the guy that makes the most money. It can be a bit simplistic to frame success in this way, but this frame of reference can help to clarify potentially confusing business problems. I think we all agree that being in the idiot zone is a problem, and best avoided.
If you suspect your business might be in this zone, think about how you can re-spin it to put it back in the innovator or imitator zone. Can you get a better business model? Google built a better business model by extending and refining the auction advertising model. Is there a way to out-manage your competitors? Are they heading off in the wrong direction? Are they neglecting the very audience that made them successful?
So How Do You Identify Rising Markets?
If you're starting out, how do you ensure you don't dive straight into the idiot zone?
You need to try and establish at which point that market is at: innovator, imitator or idiot. Measurement is more an art than science, but with some market research you should be able to get a good feel for it.
1. Trend Tools
Check out my post "Market Research Using Google Adwords". You'll need to focus mostly on identifying rising trends. If you find a graph shaped like this, chances are you've found one.
2. Learn To Recognize A Consolidated Market - And Avoid It
A consolidated market occurs when the business cycle peaks in a crowded field. A few mega players swallow up the minions.
An example of this is the PC market, which started off with a huge number of brands, and has now been largely consolidated by Dell & Gateway. The rest of the market is commodity no-name brands. Would you try and launch a PC brand in this market? You'd need to have something truly remarkable, and it would take a lot of effort.
3. Don't Listen To Bloggers
Ever heard popular bloggers sharing a little "secret" with tens of thousands of anonymous readers? "I made my money easily - just get into X".
By the time anyone is sharing that sort of information, the market has peaked. The horse has bolted, run across the field, got on a plane, and sent back the picture postcard.
Why would someone create more competition for themselves? They wouldn't.
In most cases, they recognize there is a lot of competition in their market niche, and the only way to maintain their revenue it is to get scale - you guessed it - by signing up an army of sub-affiliates.
The same goes for the "make money quick" brigade.
4. Market Research
Entire books have been devoted to market research, but one cheap and cheerful method is outlined in my post "Market Research Using Google Adwords".
SEOs have an advantage. They understand the importance of monitoring keywords. Watch for emerging popular keyword terms that don't yet have a lot of Adwords competition.
Part Two: "How To Start On A Budget" coming up soon....
Related Reading:
Published: September 25, 2008 by A Reader in