It's hard to believe it is the middle of December and a whole year has blown by.  To say 2012 was an interesting year would be an understatement, one thing is for sure, it was never dull!
Some of the SEOBook Moderators and I want to share what we feel will be hot (or not) in 2013, we have a diverse mixture of topics, opinions and practical marketing tactics for you to consider.  First up is our fearless leader Aaron Wall!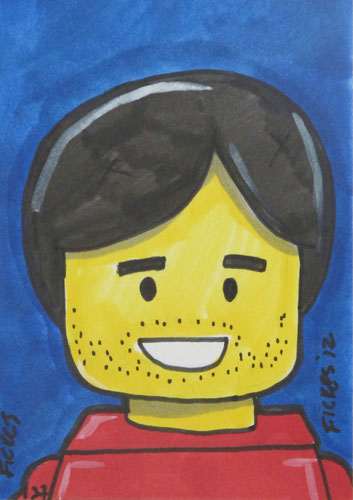 Google Verticals
I believe we'll see additional Google verticals launched (soon) and they'll be added to the organic search listings.  My guess is that (now that the advisor ad units are below AdWords) we can expect to see Google seriously step into education & insurance next year. I also expect them to vastly expand their automotive category in 2013.
SEO's Move On
Tired by the pace of change & instability in the search ecosystem (along with the "2 books of guidelines" approach of enforcement in the search ecosystem), many people who are known as SEOs will move on in 2013. Many of these will be via acquisitions, and many more will be due to people simply hanging it up & moving on.
Rebranding Away From SEO
A company in the SEO niche that has long been known as an SEO company will rebrand away from the term SEO. After that happens, that will lead to a further polarization of public discourse (where most anything that is effective and profitable gets branded as being spam), only further fueling #2.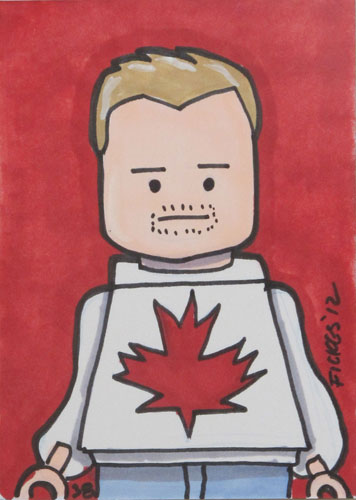 Adwords
Regarding Adwords, Google will aggressively dial up Quality Scores on keywords that have languished in activity due to low-QS but haven't yet been deleted by advertisers. They seem to have given Quality Scores a bump across the board in Q4, bringing in unexpected increases in traffic and cost to advertisers who weren't aware 'dormant' keywords were even still in their accounts. It's a fantastic revenue generator almost on-demand for Google if the quarterly numbers aren't looking good.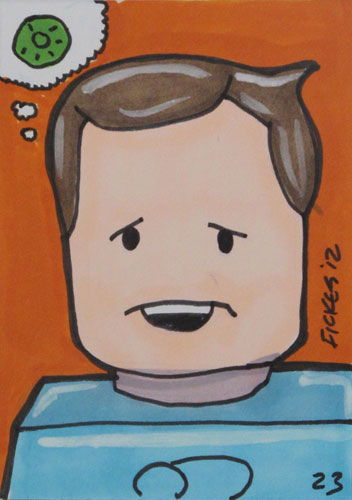 Building Brand
More focus on building brands i.e. the people behind the site, their story, their history.
This is to encourage higher levels of engagement, leading to increased loyalty. Making the most of the traffic we already have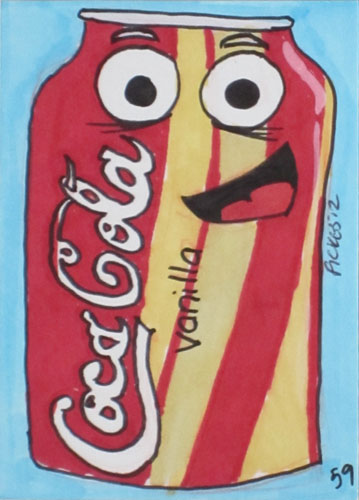 SEO Diversifies
I think the industry will continue to become more divisive as more people either get out or go more underground and those that continue to remain overly-public will continue to invent language to serve their own commercial purposes while chastising those who do not fall in line; labeling these folks as spammers and bad for the industry in desperate attempts at differentiation so they can continue to try and sell to brands and the lower part of the consumer pyramid (read: mindless sheep)
There will be exceptions where the company will do and probably continue to do really well, but largely those who try and move from being pure SEO agencies to full service [insert new term here] ad-type agencies will fail at delivering real value to their clients. These people will resort to more outing and public spam report filings despite their amusing posts on how they are "different" and "clean". I believe this will spawn a return of enterprise-level SEO services to competent SEO's and SEO firms but not to the "point, link, report ranking agencies". I believe the latter will die a faster death in 2013. Technical proficiency in SEO will become more and more valuable as well, especially if enterprise-level SEO returns as I think it will.
SEO Pricing Structures Will Change
A fractured search landscape where data is harder to come by (not provided, rank checking issues, mobile disruption) in addition to frequent algo shifts and confusion with local rankings will make low-cost SEO much harder to justify and measure, especially in the local area. These issues, coupled with the rising cost of doing business online, will make low to even moderate budget SEO (really low 4 figures or high 3 figures per month) difficult to provide effectively and profitably over a sustained period of time.
The closing window will stay somewhat wide for those that stay around and can afford to take down the margins a bit on some projects. This would be a result of a fairy sizable exodus from the industry as a whole (the self-SEO crowd, for lack of a better term)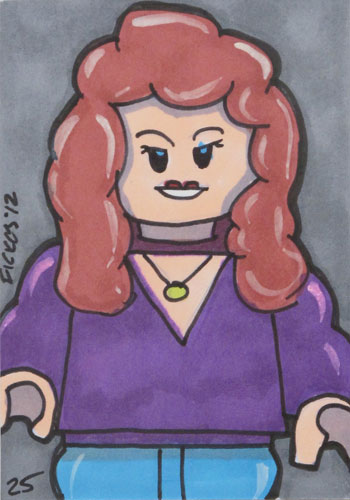 Mobile Applications (apps) and Content for Them
Doesn't it seem like everyone has been talking about the mobile explosion for years now?  I'm jumping on that bandwagon but from a slightly different angle.
If your product lends itself to having an app, I'd urge you to get one started, even if it's a basic program or you have to partner with someone to make it happen.  Recent statistics show there are one billion smart phone users and five billion mobile phone users in the world; being seen on mobile devices is no longer a novelty when those kinds of numbers are involved.  So how do you get your content in front of mobile users? 
For Android fans, you can turn your best content into an Android App by using tools like AppsGeyser.  Their simple three step process allows you to create apps by using content you've already written or showcasing a widget you have in service. If you have evergreen content or a popular widget a lot of people download, create an app to keep them one click away and receiving fresh streams of content from your site.
If you're in a space already filled with apps or can't create one, consider creating unique content to go with what is out there.   For example, novelist Robin Sloan created an iPhone app for "tappable" content.  To move the story along, you tap the screen to the next page.  It is a super simple concept that has exploded over the Internet.   (For more tappable story examples visit here)  creating this kind of content sets you apart from your competitors and provides you with a fresh news angle to pitch the media.
If you do create an app, add it to popular download sites like iTunes but make it exclusively available on your website first. 
(Tip:  Search on "content for iPad" for ideas on creating unique content for tablets and then use the suggestions above to promote them)
Video
OK, more impressive stats to start this section: 
"In general, we know that 800 million people around the world use YouTube each month, a stat that I'm sure we're going to see increase to a billion soon.  And nearly all 100 of AdAge's top 100 advertisers have run ad campaigns on YouTube and Google Display Network–98 in fact."
There is the word "billion" again!  But there's more and it comes appropriately, right after my pitch for mobile apps:
…"mobile access, which gets over 600 million views a day, tripled in 2011."
They are talking about access to YouTube here, that's an astonishing number of views per day.  Add to it video results have a tendency to:
be shown in the first fold of the organic search results (so annoying)
help make a site "sticky"
are easily passed around social media sites "like" Facebook
Three sound reasons why you should be involved in making and promoting video in 2013.  Since video works well on smartphones, I'd focus equal resources on creating, optimizing and promoting video and written content in 2013. Check out what top brands are doing on YouTube for promotion ideas, where they're pimping their vids and how.   (And an app to play them on, see above) J
Content Partnerships and Variety is a Search Spice
I think everyone will agree using "content" is the tactic du jour when it comes to attracting links and traffic.  I expect the trend to continue and with good reason, online news outlets, magazines and topical blogs are as eager to run good content as webmasters are to place it.   Finding good outlets will be key, when you do, consider developing a "content partnership" with a set number of sites and negotiate to place more than written content.
What is a content partnership?  In a nutshell it's an exclusive commitment you have to provide content to a set number of sites.  You find a handful of authoritative sites to write for and negotiate the amount and type of content you want to submit. They in turn, get a steady stream of well-produced content and build a solid editorial team.  Win-win!
In a perfect world it's best to be the only one writing on a topic but we all know perfection is hard to achieve.  In that case, zero in on what you want to write about and approach an outlet with a narrow focus.  For example, instead of saying "I'll write all your baby food articles", say, "I'll provide articles, podcasts and videos on natural and organic baby food".  You are much more likely to get what you want if you agree to create content on a specific subject rather than a broad or general topic.
Authentic networking will be key in the future, lock down your sources early and take advantage of the popularity boost you'll receive associating with highly visible, authority sites in your niche.  Use a variety of content methods, the public doesn't live on written content alone.  Video, news and images dominate universal search results; create this type of content so you improve your chances of being seen especially if brands dominate your sector. (So annoying!)
Will Spencer from Tech FAQ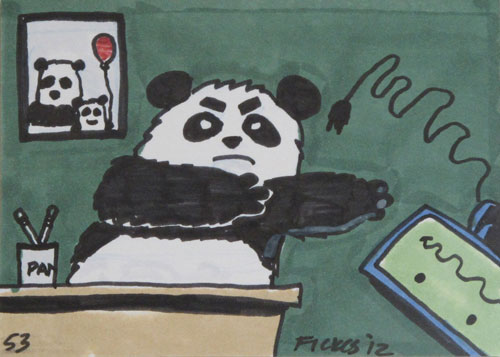 The Value of Links
With Google penalizing obviously generated links instead of simply ignoring them, the value of less-obviously generated links will continue to rise. This will result in higher prices for paid links and an improved return on investment for those links. It will also bring link trading back in vogue, particularly with three-way linking.
We'll be paying more (or charging more) for links than ever before. With most links being discounted or penalized, it will require fewer links to rank -- but those links will have to be acquired at higher prices.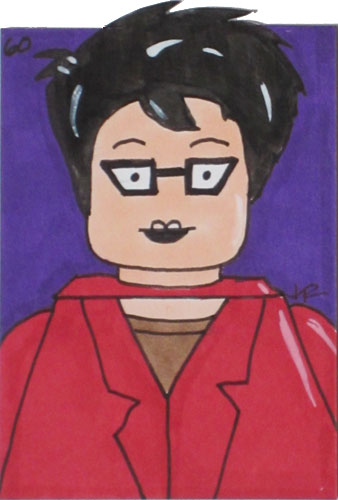 Website Design Goes Pinterest
We are seeing more websites and blogs designed and displayed a la Pinterest. Content appears in visual boxes with limited text. With that comes a lot more of the infinite scroll – the page that never ends. The new Mashable design is an example. It is hard to tell whether this is a short term fad or a long term trend – but when you have an infinite scrolling page the footer often goes. So all those footer links – well, many may go away.
Social Media Gets the Blender Effect
Social media aggregators are popping up like mushrooms. Tools like Rebelmouse, Scoop.it, Paper.li and a dozen more grab Facebook posts, tweets, retweets and/or blog posts, and mix them all together in a visually appealing presentation that you can embed on your own domain. Some of these tools are not so hot for SEO (all the content is in javascript and/or iframes) or they duplicate a page that resides on the tool's own site, and search agencies will have to get good at sorting them out and explaining the pros and cons to clients who say "I want one!"
The Line Between Content and Advertising Further Blurs:
The CPM rates of banner ads continue to drop, and the standard banner ad sizes are less appealing except as AdWords. The hot types of advertising today are:
Rich media such as ads that slide out or down when you slide over or large videos that begin to play, and larger sizes that take up a lot of space on the page (even Google this year introduced the 300 x 600 "half-page" size ad);
"Native ads" which are ads that sites like Twitter and Facebook sell such as sponsored tweets and sponsored posts – leading to the further commercialization of social media;
Sponsored content, such as sponsored blog posts and sponsored content features on news sites.
There are different schools of thought around sponsored content, and publishers and agencies need to understand the differences and figure out where they want to play. The natural tendency of many SEO professionals is to think of sponsored content purely as link building. But in my experience, sponsors can have many goals and they may have nothing to do with link building. For many sponsors, their goals are branding, product launch exposure, co-citation/co-reference, thought leadership, sales lead generation, general PR, and/or building positive social media sentiment.
Depending on the sponsor's goals, sponsored content covers a wide range. It can range from run-of-the-mill link buying and selling, to various levels of guest blog posting ("spun" junk to high quality well-researched articles), to custom-written content pieces such as articles, eBooks and webinars that are clearly labeled as sponsored, designed to build thought leadership, reach out to new audiences, and to associate the sponsor's name with certain topics.
Marketing agencies will want to sort out the client's objectives, and also educate clients on the broader benefits to be had from sponsored content.
Now you know our thoughts for 2013, what are yours? 
On behalf of everyone here at SEOBook, we wish you a joyous holiday season and much success in 2013!
---
Debra Mastaler is an experienced link building & publicity expert who has trained clients for over a decade at Alliance-Link. She is the link building moderator of our SEO Community & can be found on Twitter @DebraMastaler.