Feb 10th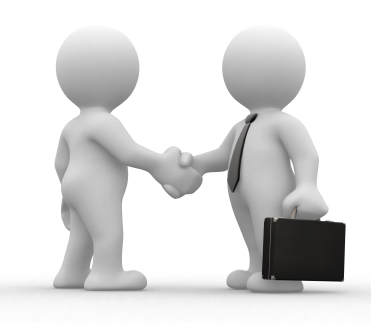 We've discussed in the past about how our brand is "everything we do".
As an SEO provider, business owner, or service provider, your brand is more than your logo, website and advertising. It's also what you say, what you do, how you act, and how you treat people.
Today, let's look at the benefits of using fairness as a way to add value to your brand.
The Importance Of Reciprocation
We all know about "win-win" deals.
The best deals leave enough on both sides of the deal so both parties can prosper. A deal where one party takes all and the other party gets very little isn't desirable for many reasons, one being it just isn't fair.
Rational business theory often overlooks this point. If a client "wins" by screwing you down to the very last cent, and concludes the deal, then supposedly everything should now proceed through to delivery and conclusion. But humans are emotional. The aggrieved SEO is hardly going to act like a true partner. More likely, they'll look to reciprocate the treatment they've received.
What is the cost of negative reciprocation?
We are social animals. If someone treats us well, and is fair, we feel we should treat them likewise. If someone screws us over - well - they can't expect us to give 110%. What they can likely expect is negative reciprocation, which can manifest itself in many different ways. It's not quite "revenge", but such ill-feeling can end up costing a lot more than any savings the customer made on the deal.
The same is true of your customers.
The Process Of Fairness
It is important that your dealings with customers be:
If you commit to being fair, and be seen to be fair, you can still get more out of the deal than the other party - win-win deals don't need to be, and most often aren't, 50/50 - but the other party is unlikely to resent you for it if they feel the process by which the deal was arrived at was a fair one. Psychological studies have shown people often care more about how a decision was arrived at, rather than what the final decision actually was.
Fairness of the process colors people's perception of the outcome.
What Does It Mean To "Be Fair"?
Be seen to be fair in the eyes of the person you're dealing with. This can be difficult to make concrete, but if you don't have a genuine intention to be be fair, you almost certainly won't achieve it.
In practice, it means not making arbitrary decisions, listening to all parties and considering their view. It also means making making the rules transparent. A game where only one party knows the rules breeds resentment.
An outcome should be reached where each party can see each step taken, and why it was taken. People may not even like the outcome, but they are much less likely to reciprocate in a negative manner if they feel they have been treated fairly, in a fair process. A sense of fairness runs very deep in our psyche- it's tied up with ego, self-respect, status and recognition.
This attitude of fairness can run across all aspects of business, not just in deal making and sales. It also applies to customer service. If a customer highlights a problem, how do you react? Do you see it as an opportunity to build brand? Do you seek an outcome that will advantage only you, or do you aim to arrive at a fair outcome for all? I'd wager aiming for the fair outcome is the better long-term bet.
But what happens if a customer is being unfair to you?
Of course, this can and does happen. Some people will take advantage. Again, seek to make the process fair and transparent, even though they might not like the outcome you seek.
Hard But Fair
Yes, yes - this all sounds very nice, but it's a shark-fest out there! That may be so, but you can still play hard whilst also using fair process. You've heard the phrase "hard but fair". The fairness makes the "hardness" acceptable. "Hard and unfair" tends to result in lawyers. In this respect, a fair process itself can add value, rather than destroying it by incurring extra costs.
Brand And Fairness
Proctor & Gamble have an internal set of "Ten Commandments" and the very first commandment is "Do The Right Thing". Their employees must demonstrate" rectitude, integrity and fairness". Sure, all companies say that, but the companies that actually do it build stronger on-going relationships, and strong brands. Do you return to companies who you felt treat you unfairly?
Your brand incorporates relationships with all those who you deal with, and may of those people you'll deal with over and over again. Great brands aren't just about the outcomes they achieve. They are also about how the process by which they achieve those outcomes, and if that process adds emotional value, as opposed to destroying it - by being seen to be fair - then your brand becomes stronger.
Published: February 10, 2010
New to the site? Join for Free and get over $300 of free SEO software.



Once you set up your free account you can comment on our blog, and you are eligible to receive our search engine success SEO newsletter.
Already have an account? Login to share your opinions.
New to the site? Join for Free and get over $300 of free SEO software.



Once you set up your free account you can comment on our blog, and you are eligible to receive our search engine success SEO newsletter.
Already have an account? Login to share your opinions.
Over 100 training modules, covering topics like: keyword research, link building, site architecture, website monetization, pay per click ads, tracking results, and more.
An exclusive interactive community forum
Members only videos and tools
Additional bonuses - like data spreadsheets, and money saving tips