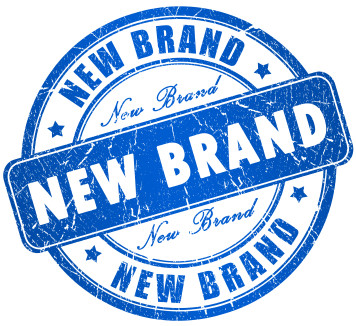 In that past, we've talked a lot about Google's brand bias, but no matter how a brand is defined in technical terms, the reality is that Google cannot leave popular brand sites out of the search results.
If a person searches for, say, AVIS, and doesn't see AVIS in the top spot, then as far as the searcher is concerned, Google is broken. If a person searches for various car rental terms and does not see AVIS somewhere, then it's also likely they'll expect Google is broken.
Google isn't perceived as broken, however, if car-rental-cars-online.com is nowhere to be seen. Some might argue Google is doing the searcher a favour by ignoring such a site.
Crowded Planet
There was a time on the web when relevant information was harder to come by. Not so now. Now, we have too much information. We don't even know how big the internet is. They're guessing two trillion pages. And counting.
So, the real competition is clutter.
The real opportunity is to find clear space amongst the throng.
One way to do that is by developing a clear brand identity.
What Is A Brand
A logo? A set of graphics? A catchy name?
Not really.
Plenty of companies have logos, graphics and a catchy name but they do not have strong brand identities. A brand is largely about how other people define you. They define you based on the experience they have when engaging with you.
For example, take Apple. How would you define their brand? The logo? The shops? The fonts they use in their advertising?
These aspects are not Apple's brand. Apple's brand is in the way Apple's customers feel about Apple. It's a feeling tied up with concepts such fashion, design, innovation and quality - and unique to Apple.
This feeling creates a clear identity in the mind of the customer.
Having a clear identity makes you memorable. People will remember your site name. People will search for your site name. And when enough people do that, then there is little chance Google can ever drop you below number #1 for brand searches. If you get it right, Google will even rank you against relevant related keywords you aren't targeting.
Because Google would look broken if it didn't feature you.
Tooting our own horn here, but if you typed "seo book" into Google, and didn't see this site, you'd think Google was broken. There are plenty of books on SEO, but only one "seo book" that owns a clear brand identity in this space. And SEO Book gets plenty of traffic from other search search related terms that it does not target, because Google associates the site so strongly with the "SEO education" niche. The people who search on SEO queries click on this site, and once they arrive, they don't click back too often.
Own Your Space
Any company, no matter how small, can develop unique brands and build their own brand related search stream, and associated searches, over time.
If you run a small company, do you occupy clear space? By clear space, think focused, unique selling proposition. What is the thing you offer that others do not? If other people offer what you do, then what is the thing you do better? How do people describe you? Can they reduce it to an elevator pitch? Is what you offer focused, or confused?
It's about more than providing something a bit unique. In a cluttered environment, like the web, it's about creating something genuinely different. Probably radically different, given the high level of noise in the search results.
Once you have your differentiation down you can then advertise it, which creates further brand awareness: "High dwell campaigns are three times more efficient at stimulating branded search."
This makes for a more defensible search marketing strategy, because it's difficult for generic competition to emulate you once you've carved out a clear identity. It's not about offering more features. Or a lower price. Those things are details. It's about crafting a unique identity that others will know you by. Focus on the parts of your business that really make the money, and considering orienting your entire identity around that one aspect.
The problem with not having a clear identity and point of difference, when it comes to SEO, is that it is a constant battle to maintain position. Google can easily flush all the me-too sites that chase generic keywords and Google's users aren't going to complain. The sites with unique identities don't have to spend near as much time, energy and money maintaining rank.
But hang on, doesn't this go against everything SEO is about?
There's nothing wrong with chasing generic terms. It's a completely valid strategy. However, if we're in it for the long haul, we should also make an effort to develop a clear, differentiated brand. It means we can own our space in the search results, no matter how Google changes in future.
Look at Trip Advisor. Google may be gunning for the travel space with their own content acquisitions, but they're going to look deficient if they don't display TripAdvisor. They are going to look deficient if they don't show Trip Advisor when people are looking for just about any travel review queries, whether Trip Advisor is targeting them or not, because Trip Advisor are synonymous with travel reviews. By not featuring Trip Advisor, Google would merely encourage more people to by-pass Google and search Trip Advisor directly.
That's a powerful place to be.
Not everyone can dominate the travel space like Trip Advisor, of course. But it is worth noting that Trip Advisor started small & the principle is the same, no matter what the niche. It's about becoming the most memorable site in your niche. No matter if it's poggo sticks for one legged dogs, then be the go-to site for poggo sticks for one legged dogs. Eventually, word gets around, and such a site become synonymous with poggo sticks for one legged dogs, and associated terms, whether they optimize for related terms, or not.
Google will associate keywords with this site in order to deliver a relevant result, and if this site owns the "poggo sticks for one legged dogs" niche, then their SEO workload is greatly reduced.
Are They Talking About You?
Your brand should be something people will talk about. Where are all the links coming from these days? Social networks. Google pays attention to social signals - tweets, Facebook, Google+ and other social links - because that is the way many links occur. They are markers of attention, and Google will always look for markers of attention.
And as their audiences click through to you, Google gets valuable signals about your relevance to entire groups of people. You can be sure Google is grouping these people by interest - creating demographic profiles - and if your site interests a certain group, then this will flow through into searches made by these groups. Google can also tie many of these users back to their identities by using persistent cookies & Google+.
That's the way it's going. SEO, and wider marketing and brand strategy, will all meld together.
Published: September 3, 2012 by
A Reader
in
marketing