SEO Tools & Templates
Need SEO tools? Do you know how to map out your keywords with URLs for optimal site structure?



We offer more free high quality SEO tools than any other website does. The above tools (and the SEO Toolbar that comes with them) are worth more than many SEO software packages retailing at hundreds of dollars.
Take Your Tools to the Next Level
In addition to the free tools, premium members have access to a few extra premium tools we do not share with the public. Is your website healthy from an SEO perspective? Do you have duplicate content issues? Find out with our exclusive Website Health Check & Duplicate Content Checker tools.


What keywords are competing businesses ranking for? Which of them get the most search volume? Which of them has the greatest value? Should you target those keywords as well? Find out with our competitive research tool.

Our strategy is not to drown you in an endless array of tools, but to give you tools that make SEO easier. We offer
videos and text reviews teaching you how to use our tools (and other leading SEO tools) to their full potential, and
reviews of other tools on the marketplace - helping you decide what is worth buying (the good ones) and what is worth skipping (the rest of them)
Map Out Your SEO Strategy Today
The SEO training program offers downloadable spreadsheets covering key considerations like top directories to submit your website to, common keyword modifiers, and an example of how to structure your site and optimize your page titles and content based on cross referencing each of the following
core category keywords
extended keyword research
important keyword modifiers
competitive analysis

This spreadsheet comes with a matching video that explains how to use the data to build the structure of a well organized and optimized website in just a couple hours.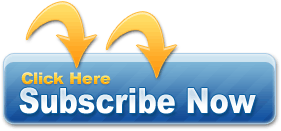 How Much is a #1 Google Ranking Worth to Your Business?