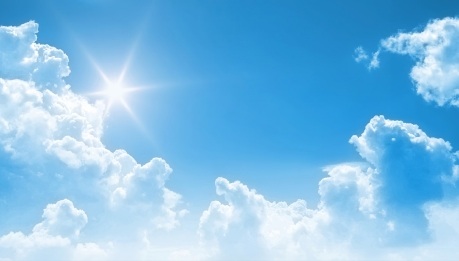 Cloud-based SEO tools certainly can make life easier for a roving SEO or freelancer. I am a big fan of the cloud and consistently utilize services like:
Dropbox
Evernote
37 Signals suite of products
Google Apps
SEO tools like the ones here at SEO Book, toolsets like Raven & SEO Moz as well
Most of the mission critical data for a web marketer would be stuff like:
Keyword information
Link building info
Rankings
Analytics
Marketing plans for a site
And so on....
Hosted Solutions & Ease of Use
Many hosted solutions in the SEO & PPC tool-space offer you the ability to conduct those areas of your business on their servers.
For an increasingly mobile worker, access to data at all times is a big benefit to being able to run a smooth and effective business. Not only are workers more mobile in the space these days but many folks also have multiple computers and devices to work off of.
Some folks have the slew of Apple devices (maybe an Air, an iMac, an iPhone, and an iPad) while some have a mashed up set of devices based on their personal preferences or their company's requirements.
Trying to sync desktop stuff to so many different platforms is a real PIA as you know, so more and more folks are using the seemingly endless array of cloud-based applications to manage their business and life.
Who's Guarding Your SEO Data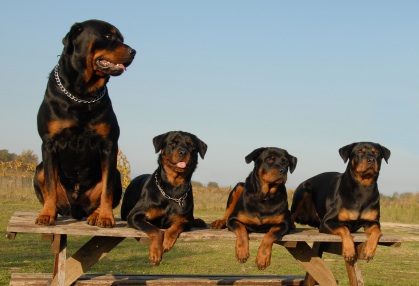 Sit back and think about who has your data and where it is. You probably see these folks at conferences, watch webinars, follow them on Twitter, etc. You've probably gotten recommendations from people you trust with respect to using that company's services.
It's not about trusting one person or a couple people you know at the company, you have to be able to trust the company. Sometimes it can be a difficult thing to think about because you feel a personal connection to a particular group and you might feel like you are attacking their personal character by questioning whether you can trust the safekeeping of your data.
In any event, you have a right to question whether or not having your mission critical data hosted by anyone (not to mention another SEO-centric company) is a good idea.
Is There a Record of Trust
Some of these products are newer but there's no evidence of any wrongdoing or snooping going on behind the scenes. To be fair though, how would you know :)
The value is probably in the aggregation of such data (oh wow those links work, oh look at how well these keywords convert...etc) rather than something specific to a single campaign.
You really have to ask yourself if hosting SEO or PPC data with a company that operates in that space is a good business practice. Personally speaking, I have accounts at the two spots I mentioned above (Raven and SeoMoz). So I feel comfortable with those accounts mostly, but I still think it's important to revisit the thought process from time to time.
I like to peruse the privacy policy of these places prior to stockpiling data with them. Here's an excerpt from SEO Moz's privacy policy
SEOmoz offers a variety of online tools and software. These include, but are not limited to, our free SEO tools, our paid SEO tools, our API, and our tools on OpenSiteExplorer.org. These tools require you to enter a variety of information, such as URLs, domains, keywords, or other items relevant to Internet marketing and link research. We associate this information with your account in order to provide useful features, identify and terminate accounts that violate our Terms of Service, to improve our products, and to provide customer service. We never use this information for the provision of SEO consulting services so you do not need to worry that entering your information will be used against you or your clients by SEOmoz.

We take appropriate physical, electronic, and other security measures to help safeguard personal information from unauthorized access, alteration, or disclosure.
Raven who, along with SeoMoz, is a top provider of SEO campaign management lists the following with respect to privacy:
*Information security*

We take appropriate security measures to protect against unauthorized access to or unauthorized alteration, disclosure or destruction of data. These include internal reviews of our data collection, storage and processing practices and security measures, as well as physical security measures to guard against unauthorized access to systems where we store personal data.

We restrict access to personal information to Raven employees, contractors and agents who need to know that information in order to operate, develop or improve our services. These individuals are bound by confidentiality obligations and may be subject to discipline, including termination and criminal prosecution, if they fail to meet these obligations.

*Data integrity*

Raven processes personal information only for the purposes for which it was collected and in accordance with this Policy or any applicable service-specific privacy notice. We review our data collection, storage and processing practices to ensure that we only collect, store and process the personal information needed to provide or improve our services. We take reasonable steps to ensure that the personal information we process is accurate, complete, and current, but we depend on our users to update or correct their personal information whenever necessary.
Both are reasonable and likely what you'd expect to read.
Data is the New Gold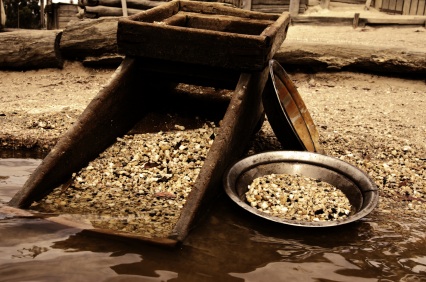 Knowledge is power and as SEO becomes more and more difficult for the average webmaster (meaning, not a BIG HUGE BRAND), or at least more and more gray, your data becomes exponentially more important. What do you think your competitor(s) would give to know exactly what keywords were bringing you traffic and conversions, as well as which links you noted were more valuable than others?
Some of this data can (roughly) be gleaned from the use of competitive research tools but the pieces of information you are storing on other companies (sometimes other SEO businesses) servers are full of hard, actual data rather than estimated or scraped data.
Occasionally I'll hear about people storing all sorts of sensitive SEO data in Google products, I personally think that is a bit cavalier (yes, yes I know that risk reward is not in Google's favor at all there, at least on an individual basis..but the cynic in me puts nothing past them :D )
Most places use heavy-duty security to lock down your accounts and restrict access to key employees but if you've ever worked in an office setting you know that it usually isn't terribly difficult to take a peek at a key account or two.
Privacy Snafus
Dropbox has become a wildly popular service but it recently had a pretty discouraging issue with privacy language. You can read Dropbox's initial post about the privacy policy changes here
The sticking point here is the change to privacy policy language. (quoting from the Wired article) Originally Dropbox had this:
All files stored on Dropbox servers are encrypted (AES256) and are inaccessible without your account password.
Then, their language was changed to this:
All files stored on Dropbox servers are encrypted (AES 256)
Another odd change of language was this original text:
Dropbox employees aren't able to access user files, and when troubleshooting an account, they only have access to file metadata (filenames, file sizes, etc. not the file contents).
To this:
Dropbox employees are prohibited from viewing the content of files you store in your Dropbox account, and are only permitted to view file metadata (e.g., file names and locations).
As a user, I feel they are playing semantics with the language. It is somewhat clear to me that the original language was meant to give me the impression that employees do not have access to the actual content of the files. Now, it sounds like they most certainly do but they are "prohibited" from such access on Dropbox's end. That's a bit less secure than what I think most people would have thought by reading the original text.
When trusting companies with securing our data we should be concerned. We need to look no further than the creepy ex-Googler who thought it ok to spy on teenagers via Google Chat and Google Voice.
It's not so much their handling of data that bothers me but it certainly seems that the way the had been selling the service was a bit fishy based on the language they were originally using (to sell users on security).
Trading Security for Ease of Use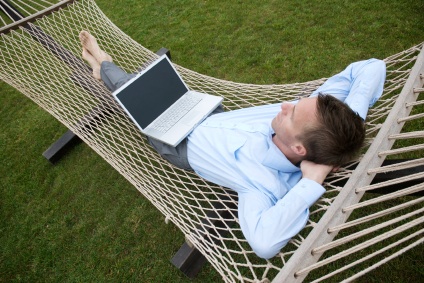 There's no question that cloud-based services make the life of a mobile, even slightly mobile, professional easier. If you use multiple machines and devices (desktop, laptop, smartphone, tablet, etc) you probably know how remarkably good services like Dropbox, Evernote, and Roboform are.
In the world of SEO tools like Raven, SeoMoz, and Authority Labs make generally mundane tasks like rank checking, reporting, and overall campaign management (from a data standpoint) pretty slick and easy.
While there are certainly robust software solutions like Advanced Web Ranking, Advanced Link Manager, and Link-Assistant's tools the cloud services provide quite a bit of that same functionality but without the headaches and hassles of using things like proxies (and even other machines dedicated to running just these pieces of software).
Also, services like Google Apps make typically expensive propositions like Exchange servers for small businesses an afterthought with the way they handle mail, calendar, and document collaboration in the cloud and across multiple machines as well as mobile devices.
The question becomes at what point does the ease of use outweigh any concerns about your SEO data possibly being compromised, be it by the company handling it or the future plans of that company to maybe sell out to someone else
The Gray Areas of Trust
Unless you really go all out with your own servers for document management and backups, at some point your data will be elsewhere. Is having your ranking reports stored in a Dropbox account less risky than giving your SEO data to companies who specialize in making SEO tools? I use Raven and SeoMoz as examples for two reasons.
I use them
They are two of the more well-known SEO campaign management tool providers, many folks use them, and they are competitors
SeoMoz recently gave up their consulting model ( little over a year ago) and Raven gave theirs up once they (Raven's Toolset) became self-sustaining as they did not take any funding. An interesting and detailed story of how Raven came about, which also discusses this issue, can be found here.
Raven's Director of Product Innovation, Jon Henshaw, did a post about a year ago discussing this dilemma. I think one notable difference between the two is that Raven focuses on their tools and does not get into SEO training or education.
Do you completely trust any spot where your data is hosted? No, I don't think you can reasonably make that assumption because there is always that possibility of a rogue employee or a hack, etc. The question is do you feel "comfortable" using these tools to store your campaign data? I use the tools for mutually exclusive purposes (Raven for more sensitive campaign management and reporting and SeoMoz mainly for Open Site Explorer) but the general answer for me is yes. However, it is a question I think about a lot from time to time.
Published: May 24, 2011 by A Reader in
New to the site? Join for Free and get over $300 of free SEO software.



Once you set up your free account you can comment on our blog, and you are eligible to receive our search engine success SEO newsletter.
Already have an account? Login to share your opinions.