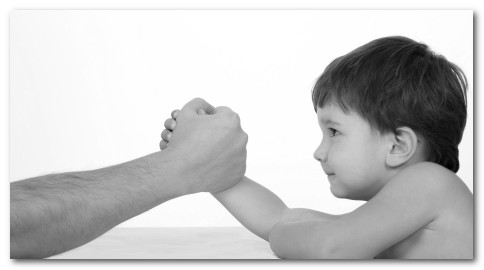 So the conversation in tech media of late is that Facebook is set to become a bigger cash cow than Google.
Why?
People spend more time on Facebook. Facebook has users locked-in (kinda). Facebook "owns" the social map. Facebook is popular. Facebook is everywhere. Facebook is big.
Uh-huh.
Facebook may be all those things, but when it comes to translating "viewers" into revenue, Google currently wins hands down.
Google wins because Google's advertising is closely aligned with the users primary activity, which is to seek topics and click links. The primary activity of a user on Facebook is to socialize. Translating this activity to a commercial imperative, in a way advertisers find profitable, is the challenge Facebook faces.
The primary user activity on Facebook isn't yet as conducive to effective advertising as the topic-matching system used by Google. This shows up in the revenue data.
Google's revenue, with supposedly fewer users than Facebook, is $23.531 billion - and rising. Facebook, with more users, who reportedly spend more time on the site, has estimated revenues around $1b. Admittedly a bit of an apples-and-oranges comparison, but useful to get the two entities in perspective. Facebook is nowhere near Google in terms of advertiser revenue.
In short, being popular doesn't necessarily translate into revenue, or marketing value. Ask any popular blogger who is blogging on a non-commercial topic. It can be difficult to convert some audiences, and some activities, into revenue and advertiser value.
As a commenter, Chris Norstrom, on the TechCrunch page I linked to above pointed out:
500 Millions users does not mean those users want to accomplish EVERYTHING on your site. Facebook already tried their own version of "yahoo.Answers" and it failed. People come to facebook to lol with friends and waste time, nothing more. Not to check inboxes, not to ask questions, not to participate in groups, not to rate stores or check into places, not to send or receive money, not to edit documents.
Is he right, do you think?
Like Button Replacing The Link
Some commentators have suggested that the "like" button on Facebook will replace the link
Enter the Like button, the social solution to search, and the replacement of the link as a voting mechanism. The people as a whole are more effective at determining what content is relevant and most of those people are unfortunately not effective at creating links
A "thumbs up" system doesn't say much. It may help people find out what is most popular amongst the heard on any given day, but as anyone can see from Digg, exploding pancakes doesn't mean much, popular as the topic may be. I suspect Facebook users will use the Like button even less when they come to realise it's a form of permission marketing.
Google, on the other hand, is oriented around topical queries. Relevance is decided by alorithms that measure over a hundred different factors. It's fair to say that if a simple "Like" button worked as a means to determine relevance, Google would have implemented it years ago. They pretty much have one, but who really uses it?
In short, user voting is fraught with problems. It won't replace sophisticated algorithms. The link, the basis of the web, isn't going away.
Fit The Message To The Medium
Which, in a rather long-winded way, brings me around to my point.
The Google vs Facebook contest doesn't really matter as far as marketing is concerned. Both environments are valuable to marketers. Both need to be approached in different ways.
As we discussed in Google Keyword Research Tool: Not Popular, search is suited to concepts and services of which the searcher is already aware. Facebook is better suited to distraction media, viral campaigns, and marketing targeted at specific demographic groups.
Facebook may be useful at introducing people to new concepts - especially if those concepts fit into an existing social activity, as defined by members of a specific demographic i.e. the group "Porsche Owners Club" may be interested in new Porsche merchandise, whether they're actively seeking it or not.
Keep in mind the core function of Facebook. The Facebook user isn't likely to be actively hunting for something. They are killing time, or socializing. As a result, Facebook is less suited to direct sales, as it is difficult to determine which phase the buyer is at in the sales funnel. Facebook is more suited to brand building and awareness campaigns. It is suited to relationship building. Adjust your marketing approach accordingly.
For further reading on the specifics of Facebook marketing, SEOMoz offers a great overview of marketing approaches on Facebook.