When your site ranks well people who trust Google trust you.
How Long Does it Take to Rank Well?
Ranking time depends on how well your site is established, how competitive your market is, and how hard you are willing to work. For well established sites or sites in niche fields initial results can be seen in less than a month.
Brand new sites or sites in exceptionally competitive markets may take up to 2 or 3 months to see a significant increase in traffic because it takes time to build quality links in a natural manner.
Why Buy an eBook?
Up to date: The search engine industry changes every year, and some search engines change many times every month. For that reason its hard to go through the entire publishing process and still have a relevant and current physical book about search engine optimization.

If something major happens this week with the search engines, you can bet your copy will have the latest news and cutting edge techniques.

Avoid the Hype, Rants, Whining, and Speculation: Some people chatting on forums intentionally give misinformation. Others are stuck complaining about how the search engines are no good because their outdated techniques no longer work.

Speed Up the Learning Curve: In the last few years I have read about 100 books about the web, over 100,000 blog posts, and probably over a million forum posts. Instead of learning a bit at a time, and weighing good information versus dated bad information you get to learn everything I know in an up to date linear guide.

Instantly Downloadable: You are not stuck waiting for some book to cross the country or the ocean. You can order and start learning right now. Even at 2 AM.
I Saw This Cheaper Book...
It costs almost nothing to distribute a book about search engines. It costs a ton to properly research and write a useful one. Many books cover SEO for $10 to $37. None of them are as current or detailed as the SEO Book.
Some are chuck full of pretty pictures and useless "facts" just to give them a high page count, but if they still promote outdated techniques that have not worked in years, and may get your site banned, then more pages just means they are wasting more of your time.
Some of the sales letters go so far as to tell you that their book is up to date while also bragging how they were just on vacation for weeks or months at a time without spending any time on the web. How is that possible?
Some of these same "authors" throw a ton of affiliate links in their guides, many times recommending useless software, or buying clicks from fraudulent sources, just to make a back end affiliate commission. It doesn't save you time or money to buy a cheaper book which offers outdated information, and dishonestly recommends you purchase $843 worth of useless software.
"To date I have paid for half a dozen Search Engine 'how to' publications and have requested a refund for every one of them.
Your book is the first that contained real value and practical advice that I could actually put into practice - thank you."
- Martin Dell, Kyero.com
If I am on slacking off, on vacation for weeks or months at a time you would know because my site would not be getting updated nearly every day with the latest news, tips, and information.
I recently asked the legendary SEO pioneer NFFC (former Webmaster World admin and the man who originally named the Google updates) about the price of the SEO Book:
"The dumbest person in the world should be able to get a ROI at its current price, I still think its too cheap."
- NFFC
You shouldn't trust building your business to a marketer who is so desperate that they had to resort to using the lowest price to win your business. The lower the price the more suspicious you should be. I am going to raise my price to $99 soon.
Why did I Write SEO Book?
When I got on the web a few years back, it took me about a year to work through all the various scams and figure out what was going on. The goal of this ebook was to prevent people from having to waste months or years jumping from one scam to the next.
If you value your time at $8 an hour and my ebook saves you 10 hours then you have already made your money back, although most people save far more than 10 hours reading through and learning from years of my successes and mistakes.
Some people have offered me hundreds of dollars for some of the unlisted bonuses which come with the SEO Book. For example:
"Seriously, this book is saving my butt in my current link building campaign. I was tearing my hair out looking for other legitimate places from which to get links. I offered him 4x the price for his directory list, when he graciously and honestly told me it was included in his book."
- notredamekid, Search Engine Watch Forums
There are no affiliate links in the SEO Book. I do not take on much client work, and do not use the book to pitch services or some up sell scam. What you get is what I know, as best I know it.
Who is the SEO Book for?
SEO Book was written to offer the latest SEO tips and techniques to novice to intermediate level search engine marketers.
If you have been working with search marketing since 1995 this probably is not the book for you. Having said that, I guarantee that even if you are a long time search professional you still would be able to learn about a few tips and see a few new tools you have never seen before. If you are already well skilled at SEO (and realize how profitable it is) then just one or two new good tips or tools should easily cover the cost of the book.
Some people have requested that I do not reveal their name or URL because they do not want their competition to know why they are doing so good, but here is a short list of some of the thousands of people just like you who have read the SEO Book:
well known direct marketers with over 20 years of experience
web marketers for some of the most respected names in high finance
marketing managers at companies worth hundreds of billions of dollars (there are only a few of those)
members of the boards of advisors of a major search engine
large advertising agencies
new media consultants
search engine marketing companies
SEO consultants
and most frequently, new webmasters and small business owners marketing their first website
I personally answer email inquiries quickly, and treat everyone with the same level of professionalism and respect regardless of the size of the company. Not too long ago I was just starting out on the web and still remember what it feels like. No question is too trivial when it comes to the success of your business, and I am not successful unless you are.
What Topics does the SEO Book Cover?
SEO, pay per click marketing, conventional marketing, conversion tips, copy writing, usability, web history, and web design.
Some people fail at SEO because they look at it as an entirely isolated mechanical issue. Usually the sites which are most reliant upon search engines are the sites which are hardest hit by algorithm updates.
By giving you tips about other web related issues it helps ensure your marketing techniques are more holistic and will stand the test of time. SEO is also covered in exceptional detail, offering everything from keyword research, to site submission, to on page optimization, to link building.
The topics covered are also listed in the SEO Book table of contents [word document]
What Tools do Professional SEOs Use?
I have spent thousands of dollars developing free custom made SEO tools which are better than tools other people sell for $150 to $300 - saving you way more than the price of the book.
In SEO the tools are as important as the methodology. I hold nothing back. You get access to every SEO Tool I needed to use to become successful and all my SEO tips and tricks. And almost all of them are 100% free AND easy to use!
How is the SEO Book Formatted?
The SEO Book is a 256 page PDF file. You can quickly download it and read it on just about any computer. It is also printer friendly, so if you would like to read it away from your desktop or while traveling you can take it with you.
As Seen in Internet News & the Toronto Star
What is it worth?
There is more information on the internet than any one person can possibly consume. This book does a good job of giving you the information you need to know without wasting your time on things you do not need to know.
This book will save you hours of reading and many hours of trial and error. If you are not fully satisfied I do offer a risk free 90 day money back guarantee.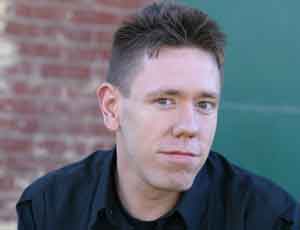 Why buy from me?
I enjoy learning about search engines and information distribution. Even if this were not my job I would still study it anyway. Everyday I keep up with the search engines. As I learn new ideas and information so will you.
Testimonials:
"Aaron Wall is, in my opinion, one of the best writers on the Internet. His insight into the SEO process is uniquely useful. In an industry filled with regurgitated drivel, Aaron Wall cuts to the chase and lays out the fact in an easy to understand manner that is also a joy to read. I highly recommend the SEO Book to web professionals who are serious about search engine optimization."
- John Scott, V7N Web Development Community
"Your ebook - I am floored. It is awesome. I had no idea 1. you are such an incredible writer, 2 .you organize the topics in concise clear way for even the most uninitiated web design person, (like me). In my opinion it would make an awesome book, and make YOU quite famous in the web circle."
- Luba, Paradise Maui
"What Can I say, I feel silly for not buying your book long ago. Your book was an amazing read from beginning to end.

You expertly covered (but worded simply) the most important aspects of Internet Marketing. You also tell it like it is - "This works, this doesn't", and simple "Here's Why", and "How to do it" with Great Resources to Boot!
I believe that anyone, from SEO "experts" to newbies, to anyone with an interest in what it takes to get traffic, will walk away from your book with some of what I'd consider the most valuable information in the world. I know that personally I took notes, and explored eneough web sites through reading your book, that gained me some great ideas and knowledge for specific things I should/could be doing to futher my optimization efforts."
- Jim Boykin, We Build Pages
"I just read your book. Great job. You tell it like it is and give good practical advice about what works and make it understandable. I was going to create my own guide for the webmasters that visit my directories but they are better served if they just get your book instead. You cover it much better than I would have and more completely too. (Saves me a lot of work.) SEO Book is what I will recommend to them."
- Brad Talmir, SciFi Matter
"I purchased "SEO Book" on Tuesday last week and read the entire thing from cover to cover in one sitting. I just wanted to drop you an email to let you know that I thought your book was superb!
I'm a full-time Internet marketer but have only recently started learning SEO as another forum of affiliate marketing.
I've read Rankings Revealed (Sean Burns), Search Engine Optimization Strategies (Michael Wong), and Top Search Engine Ranking Secrets in Google (Jean Lam) - but none can touch your book.
As an Internet marketer I totally appreciate how your book not only teaches SEO, but also marketing concepts (like conversion and copy) - because without that ones efforts would be a fraction of what's possible."
"I personally found some of the marketing advice to be some of the best I have read in quite some time. The information regarding the popular and sometimes confusing Google AdWords market program is well defined and something I had wished I had read before spending thousands of dollars on ineffective marketing campaigns."
- Bruce Stone, Wow Directory
"The book covers the entire spectrum of search related internet topics but also includes much information on marketing topics such as branding. However it is the information on SEO that is the meat of the document. Everything is explained in clear though not overly weighty detail, and I honestly couldn't find any aspect that wasn't covered. I can guarantee that most people WILL learn something new, or gain further insights into what they already knew.
The quality, quantity and most importantly freshness of the information presented is well worth your initial outlay for the ebook. Updates are free and regular (in fact there was one whilst I was writing my review), and Aaron also keeps a blog service too which adds to the foundations built by the book."
Will Board, Yahoo! Tracker
How Do I Rank For The Targeted Search Phrase "SEO Book" ...?
Get it before your competitors do!
What makes me an SEO Expert?
I am certified as a Google Advertising Professional
I am the Link Building Moderator at SearchGuild (awall19)
I am the SEO and Google Search Engine Moderator at V7N (awall19)
I make a living off of the internet. Entirely from SEO!
I have been referenced many times by Search Engine Watch (the largest search engine information site on the web).
I am a regular contributor and active participant in many of the SEO hotspots such as The Search Engine Journal and have been referenced many times over by every reputable SEO forum.
I am or have been an editor at many of the top web directories.

Examples: I am the Skaffe Pay Per Click Search Engines Guide, a GoGuides Guide, Web Beacon Editor, and JoeAnt Shopping Editor.

My articles have been syndicated on many SEO websites.

ISEDB
Search Engine Guide
LilEngine
SearchGuild
WebProWorld
dozens and dozens of others

If you look at the index page of this site you will see I keep up with search engine news every day!

Try it 100% risk free. If you have not tripled your traffic within 90 days claim your full refund.
Free Bonus
Free Lifetime Updates: of the SEO book. ($299 value.)
Resource Links: Soon you will be using the same tools the pros do! ($99 value.)
Free Website Quick Start Book: I am offering 33 Days to Online Profits from legendary marketers Yanik Silver and Jim Edwards as a free bonus ($29 value).
Place Your Secure Order Today
(Only $79)

Unconditional 90 Day Money Back Guarantee
If its not for you just say so and you will be quickly refunded.
Aaron Wall is one of the first 100 Google qualified professionals in the world.

PS: Still Not Sure if the SEO Book is for You?
If you aren't ready to buy, click here.
Overseas Purchases
For those of you making international purchases you can view The SEO Book price in your local currency using this currency conversion calculator.
For Charities
If you are a certified non profit, charity, church, or school I can provide you with a free copy. I also provide free copies to some open source software developers. read more
SEO Book Reviews / Recommendations on other sites...