Join Today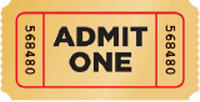 I just read your book. Great job. You tell it like it is and give good practical advice about what works and make it understandable. I was going to create my own guide for the webmasters that visit my directories but they are better served if they just get your book instead. You cover it much better than I would have and more completely too. (Saves me a lot of work.) SEO Book is what I will recommend to them.

"To date I have paid for half a dozen Search Engine 'how to' publications and have requested a refund for every one of them.

Your book is the first that contained real value and practical advice that I could actually put into practice - thank you."

"What can I say, I feel silly for not buying your book long ago.

You expertly covered (but worded simply) the most important aspects of Internet marketing. You also tell it like it is - "This works, this doesn't", and simple "Here's why", and "How to do it" with great resources to boot!

I believe that anyone, from SEO "experts" to newbies, to anyone with an interest in what it takes to get traffic, will walk away from your book with some of what I'd consider the most valuable information in the world.

I personally found some of the marketing advice to be some of the best I have read in quite some time. The information regarding the popular and sometimes confusing Google AdWords market program is well defined and something I had wished I had read before spending thousands of dollars on ineffective marketing campaigns.

The book covers the entire spectrum of search related internet topics but also includes much information on marketing topics such as branding. However it is the information on SEO that is the meat of the document. Everything is explained in clear though not overly weighty detail, and I honestly couldn't find any aspect that wasn't covered. I can guarantee that most people WILL learn something new, or gain further insights into what they already knew.

The quality, quantity and most importantly freshness of the information presented is well worth your initial outlay for the ebook. Updates are free and regular (in fact there was one whilst I was writing my review), and Aaron also keeps a blog service too which adds to the foundations built by the book.

Your ebook - I am floored. It is awesome. I had no idea 1. you are such an incredible writer, 2 .you organize the topics in concise clear way for even the most uninitiated web design person, (like me). In my opinion it would make an awesome book, and make YOU quite famous in the web circle.

Aaron, this was a fantastic read! I have to print your ebook and read it many times. It was much more than I thought. One misspelling though; the SEO Book should spell THE SEO Book! Amazing stuff!

I must say that I have learned a lot from your SEO Book. The second day of reading through it I took advantage of your link-partner finding tips and got a great PR link to my site! Lots of great material in there.

I am currently working on 5 sites...trying to get them ranked in the search engines...gggrrrr. Anyway, I've just been looking through your site and I am also reading your ebook, and WOW! I am completely enthralled with all the information! Your site is fabulous and has some great resources! I just wanted to let you know what a wonderful thing you are offering. Thanks!!!

Thanks for the insight. I am ready your book right now, and I have not found a better, all-in-one write-up on building a good website, and
seo. Amazing.

I cannot put the highlighter down, and I am torn between jumping on my computer to make changes to my site every page or to keep reading your
book. Simply amazing.

It's almost like the saying "the answers are right in front of you, if you choose to see them"- well you point them right out "in your face".

Amazing.

Thank You. Thank You. Thank You.

I am so delighted with the content in the SEO BOOK that I am sending you my endorsement.

"Extremely well written book, enjoyable and informative reading! Accompanying all the valuable information in this book, Aaron also includes a list of resources you will absolutely love. I recommend this ebook as a guide to understanding how important relevant website content is in relation to search engine ranking. It truly is the best SEO book on the planet!"

Aaron, thanks for writing such a great ebook. We've been having great luck with Google Adwords for some time now, but your book was the first place that gave us a clear understanding of how we can optimize our website and content to perform better on the "free side" of the search engine listings.

Your book took the "black magic" out of Search Engine Optimization and turned it into a very actionable skill.

Cheers!

This seobook takes internet promotion to the next level. It provides a step-by-step guide on how to improve your web site's ranks in search engines and how to get your site listed in online directories.

Maybe the next thing to work on is worksheets which the novice such as I can follow and learn. This to include keeping track of keywords, meta tags, navigation where you've submitted your site, and much more.

Aaron, this is great SEO material. For the first time I found just about everything on this topic concisely written and well-structured. Nicely done and keep up the good work! You certainly added value to this already-competitive SEO industry.

Hi Aaron

I just bought your book yesterday and i have to say i was very much impressed, i read 3/4ths of it like a madman till 3am in the morning haha, i will try to follow some of the steps and lil advices/tips you give for my business www.medworldlabs.com, since its a brand new site that recently opened im hoping i can get some page rank, thank you that i dont regret purchasing this E-Book.

Thanks Again

Aaron,

Very nice e-Book! I wish I had found it a year ago. I can't imagine the hours I would have saved had I started here first. Keep up the good work.

Great book. I found it very informative and easy to read. Thanks for your hard work.

This is a great book! I have read tons of other information on the subject, and this ebook, well..........it is amazing! It is not only a complete guide to search engine optimization, but it is organized and very easy to understand, even for a beginner like me. :) THANKS!!!

Hi Aaron,

Just finished your SEO Book, it was an absolute pleasure to read.

I really enjoyed it.

I am a novice in this game but really want to learn it so I can hopefully get the most out of my online business www.goldringsandthings.co.uk

This book was straightforward and easy to read with every tip you need to know to optimize and have success with your site. I recommend it to everyone who wants to learn the secrets of optimization. Itís definitely worth the money in fact Aaron you should be charging more, but as Iíve gathered from your book and emails youíre a pretty damn decent guy who isnít in it for the money!

Iíll probably be asking you a couple more questions in the coming months as I try to crack Google, my goal is to be in the top ten for three of my top keywords and I will do it! Thanks to your book!

Kind regards

Jamie Bell

Aaron,

I just finished reading your SEO Book and was really impressed with not only the timely and accurate search engine advice you provide, but also the wealth of other information that you managed to pack into it.

SEO Book is much more than a guide to understanding and achieving top 10 search engine rankings. In reality, it is a comprehensive marketing course that covers many different topics that are all vital to making money online with a
website or product.

I am on the way with my first website and have recieved extremely good help from Aaron in forums, and things are really starting to look up now with over 200 uniques a day. I have also purchased the book but however not finished with it yet yet.

Thanks for the help Aaron

Your SEObook is really perfect for people who want to start a website or web business. I have read a lot about this topic anywwhere on the web and it is not only the content of your book what is very good and up-to-date, but it is also the 'person' who wrote it and why he wrote it. Not for the purpose to get rich in 2 month's, but really for the purpose to 'help' people and that's what I like most of your book and your website that helps me (I am a regular visitor) and I am certain a lot of other people too!

What a great book! It is so thorough and covers the SEO topics in great depth. In addition, The SEO Book is filled with useful resources and links to tools that make the search engine optimization process easier. You have done a fantastic job.

I have immediately placed all my projects on hold. SEObook has made me realize that just because I have a site in the top 50,000 does not necessarily mean it was built on a solid foundation. After reading your book, I have decided that all my new sites will be built with the ideas in SEObook.

Your clarity of thought has transfered the ideas into my head in an easy to understand manner. Your writing is a reflection of many years experience in the social structure of the Internet, not something that was read yesterday at some low budget forum of rumours and second-hand news.

I recommend SEObook before ANY Internet Marketing course because the book defines the true from the false, the acceptable and the unacceptable, and most importantly the risk and reward considerations. These factors alone will give the reader valuable experience so that they can detect false promises before they flush their money down the drain.

This book is very clear and concise. Good for both an experienced or beginner SEO.

The book covers many aspects of SEO in an easy to understand manner.

My only regret is that I left it on the shelf for 3 months before I read it!!! But when I did open it, it was finished in one afternoon.

If you buy only one book about this exciting industry then buy Aarons book!

Aaron, please let me know as and when you publish any additional books! The link information is absolutely brilliant!

Thanks

Well done!

The info in your SEO Book worth millions. It helped me earn 55K in one month.

Unlike the good old days high ranking is hard work or has become very expensive, the SEOBook reduces both those factors.

Cheers mate.

Riaan Saunders

I just want everyone to know what a brilliant resource the SEO Book is. Within a week of buying the book and following some of the easy-to-follow advice, my website had been trawled by Google. This was very significant as Google's cache for my site was at least six months old and my web content had moved on immeasurably in the meantime. There is no much advice in one place, no self-respecting web owner should be without it. www.umbriaestates.net

Aaron,

I am really impressed with your book. It is very easy to read, very clearly explains basic concepts and gives practical advice. Thanks for huge amount of information and list of resources.

Sincerely,

Right now it is one in the morning -- I couldn't stop reading your excellent book. You obviously put a lot of hard work into this and it really shows. Thanks for telling the truth and giving such good advice. We built our site to help people and your honest seo practices will help us to reach even more of the people who are searching for answers. I feel like we are in your debt here because your course is easily worth much more than you charge for it. Thanks again.

Mark

Truly an excellent book and definitely a must for beginning Internet marketers. In a world of over-priced manuals, this book actually delivers a lot more than its cost. Aaron, you provide an incredibly honest approach to SEO.

Aaron, I have already told you how much I liked SEO Book but I wanted to do it publicly now. I think it is a great comprehensive summary of the core SEO techniques along with very important general website marketing strategies. Everybody will learn something from it, no matter how expert they are.

I specially like the idea that I will be receiving updates as you gather more information about SE's and their progress. And you're highly committed to really helping your customers with their concerns. All of this makes SEO book a very recommended buy. Thanks for your great work!

Aaron: Thank you for producing this truly outstanding book on SEO. After 18 years in the IT Industry this has got to be one of the most useful books I have ever read. Your insight into the world of search engines has allowed me to clearly understand this subject for the first time. The resources you have uncovered for me will become massively important to me and my business.

I will definitely be visiting your site on a regular basis from now on as my first port of call for SEO knowledge and information. Please let me know of any other material you produce. I am already looking forward to your next publication.

Aaron, it is common knowledge that there are those who act and achieve and those who talk about it. Well, I have just read your SEO Book and can see that not only that you know what you are talking about as far as SEO is concerned, but you do it as well. For anyone looking for solid information on search engines your SEO Book should be the first they buy and it is very likely that it will be the last one they need. You have covered every aspect of SEO and done it very well.

I have emailed you a number of times with requests and questions and was quite surprised. Your response time is amazing :) I have bought a lot of ebooks, but I can not think of any author who is as quick and helpful as you are.

Hi Aaron. Thanks so much for all your help! Your SEO book is fantastic. Very informative and super honest! Thank you also for all the personal help you gave me via email. You are extremely patient.

You have inspired me to go in the direction of honesty, something I have thought about, but wasnít sure if I could do.

Thank you for being such a great role model.

Sincerely,

Tom

Dear Aaron,

I can't get over this. You literally are the most service oriented search engine optimizer I have ever had the pleasure of working with/mentoring under.

I'm sitting here still in awe and laughing of about how service oriented you are. Maybe I haven't found other SEO websites that are this service oriented. Quite frankly, I don't think they exist. If this is something you want to add > to your testimonials, feel free...haha

Also, I love the fact that you don't push anything on anyone. It's as if you give so much, and then you don't even push the sale on people...people become sold on your giving and sell themselves.

Having the March 09th 2005 version is far superior to having the December 2004 version I had.

Thank you so much for your love of SEO. It's priceless.

Peace,

Jason

Aaron,

I wanted to write and thank you for your excellent book! I purchased it a few weeks ago and have been extremely happy with the knowledge I've gained from it. I've learned more from the SEO Book in the last few weeks than I learned in months of independent research, and seen more results from it than I did in months of paying an SEO firm. The tools and links you give are worth at least the price of the book by themselves. I feel strongly that the insight I've gained from the SEO Book will help us make significant progress with the major search engines in the next few months. The updates to the book have been extremely helpful as well, and I look forward to receiving them in the future.

Thanks so much, and keep up the good work!

Stop! Quit looking around for another book or resource on SEO. I have paid HUNDREDS of dollars taking courses on SEO (which generally only deal with page optimization) and have spent hours reading forum threads and emails, only to leave with a site that is still invisible. If you're already paying for the domain, host, merchant account, etc... buying SEO Book is a no brainer! It will make you more money than it could ever cost. (Trust me on this!) I printed the entire massive volume and placed it in a binder and it is webmaster required reading. Thanks again Aaron for the excellent resource.

Aaron Wall lives for SEO so I don't have to...I bought THE book.

Your book contains 100% accurate, truthful information. This is a must read for everyone in the SEO industry. If I had read this book years ago, it would have saved me literally a million dollars in mistakes that I made, while learning. Every SEO learns the trade by trial and error and observation. Reading a book like yours can shorten that process.

Aaron, what can say?

I'm brand new to SEO, but have found the gold mine with my first purchase - your SEO Book. Superb.

Hi Aaron,

Iím currently reading your SEO Book and finding that it is so much more of a resource than I imagined when I plunked down the $79 to buy it. The work that you did establishing the links to so many useful resources is awesome and truly appreciated. And your discussion of linking strategies is at once comprehensive and easily useful. I got several ideas and was able to put them to work right away.

Thanks for your good work.

Aaron,

I just bought the ebook last week and I've already made a ton of changes to my site based on the information you provided. I like the step-by-step focus of the book - it helped keep me focused on exactly what changes needed to be made and was a great reminder of all of the little things that are so easy to forget.

This book is a must-read for anybody trying to compete on the internet today.

The SEO Book is my SEO Bible with free updates!

I wish you well you deserve it with your excellent product.

Mark Petee

I can only reiterate what others have said about Aaron's ebook. It looks beyond providing general SEO advice (although of course that's all there as well!) - there are great lateral tips on most pages, any of which are worth the price alone. Normally the phrases 'page-turner' and 'I couldn't put it down' would be out of place on a site like this, but in this case I can't think of a better testimonial. Keep up the excellent work ;-)

I just reread your SEO Book for the probably 6th time and totally enjoyed it ... your book is probably the single greatest asset I have in my arsenal of tech books!

You mentioned in your book that you try to read one book per month well, I am at probably two per week and yes you are correct, with most books I will only take with me maybe 1-5 good ideas ... yours like I said is an asset in the sense that it has probably 100-500 ideas worth remembering.

Thanks for continuing to update the book with useful/CURRENT information ... it truly is "The only current SEO Book on the planet."

I dallied for way too long! I finally caved when the SEO Book was available through Google Checkout and this gem of a read/reference library was my first purchase.

I (and my clients) consider myself to be advanced but there are things that can always be learned no matter what a smart a$$ you think you are....

That knowledge is here and this is a fantastic purchase.

Thank you Aaron

Aaron-

Just downloaded the update and just wanted to send a quick thanks. I know you are very, very busy, but wanted to share a brief story with you...my 'testimonial' if you will.

I have been involved in online/search marketing since 1997, working with smaller tourism-based businesses; That is my niche.

Obviously, in the early days...achieving rankings was fairly easy. Spam...and they will come.

I did, however, have a saving-grace as I began building links and kept up on an above-average level, but never really pushed it..., I was having success, and rested on my laurels.

Earlier this year, I recognized that I needed to expand my knowledge and grow. Things had caught up and it was time to either make a commitment to learn and keep up or find a new line of work.

I found your site, I honestly cannot recall how, but did. Your blog posts were intriguing and I thought, 'what the hell' and within 15 minutes of visiting your site, paid up, and downloaded your e-book. Things for me, my business and my clients have not been the same since.

The information in your book not only enlightened, but inspired. I have since read, or am about to read, almost all of the books and white-papers you mention....and then some.

Just wanted to say thank you for the great resource of information, insight and inspiration to push myself.
Join Today